Make things even easier by placing these picks straight in your Amazon cart.
Before you send your kids back to school (or off to college!), make a school supplies list and check it twice. Whether you're starting from scratch or sorting through supplies of year's past, use these checklists, which are broken down by grade for quick reference, as a guide. If you really want a stress-free summer print out the list that fits your needs and bring it with you to the store. Or better yet, order everything — pens, backpacks, mini fridges, and more — online and enjoy your final days of the season. Even if you want to get your shopping done early, check with your kid's teachers for any last-minute adds.
Just getting started? Find more back-to-school tips, tricks, and ideas here.
---
Kindergarten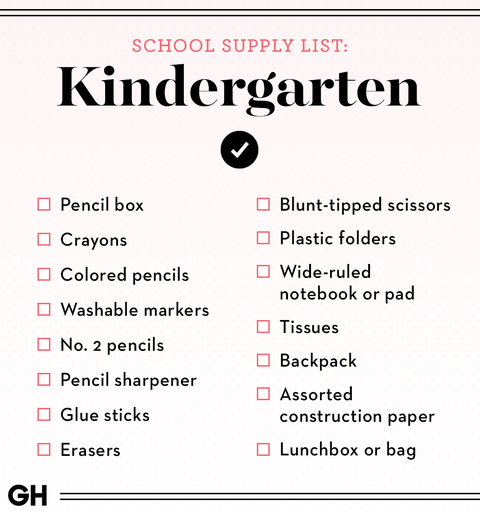 ---
Elementary School: Grades 1-3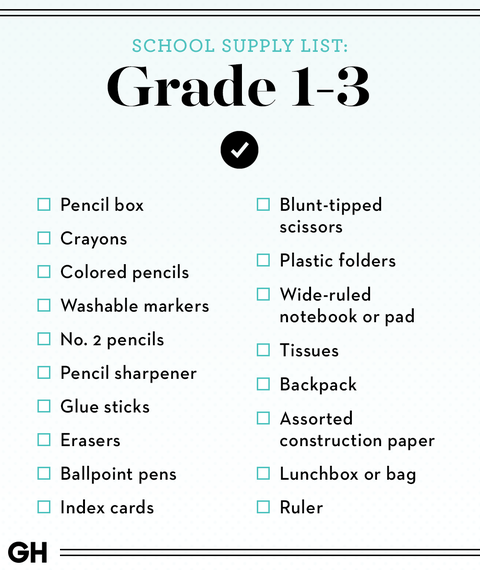 ---
Elementary School: Grades 4-5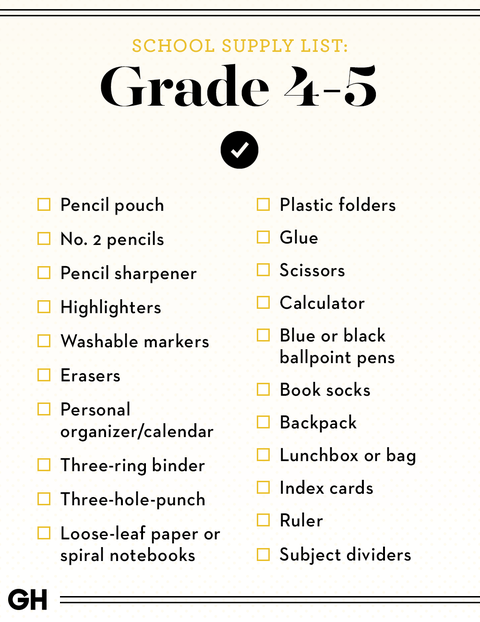 ---
Middle School & High School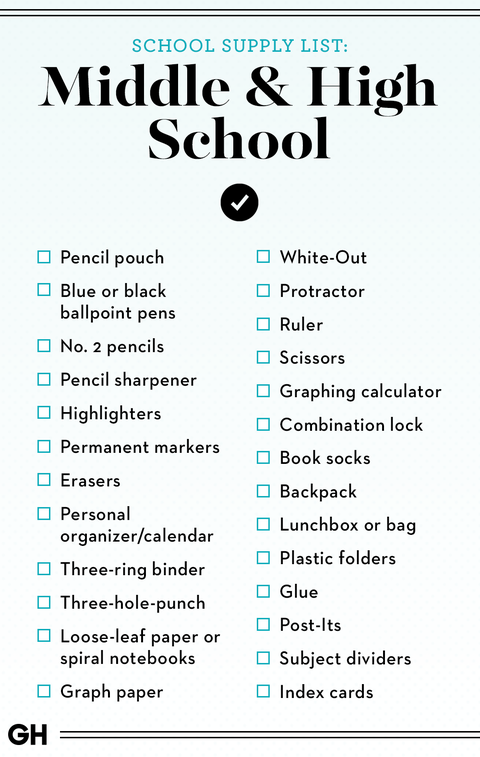 ---
College
Academic Supplies
Dorm Furnishings
Dorm Supplies

Good Luck!